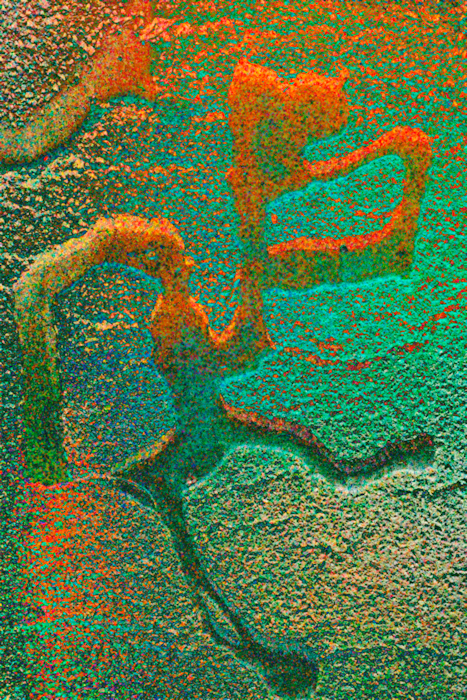 "The Tart Wizard"
"The Tart Wizard" was created in November 2008, based on a digital photo shot in December 2005.  
Print:
 Piezo-Print on Somerset Velvet 
Size:
 Paper: 76x56 cm, Picture: 60x40 cm 
Copies:
 10, numbered and signed, and 2 artist's copies (I-II) 
Price:
 400.‒ Euros 
Artist:
 Björn Dämpfling
Concerning photo manipulation almost always a very good photo offers the basis for the composition of the image. Because it wasn't better than "very good", I would have just stored this photo in my place for crazy stuff, a scar in the tart like made by someone on purpose. This time it made me whish for more: Making a creature, based on the accidental nature of the image, but making it exist not just by chance.